Announcement: Korbit Technologies releases the world's first AI course taught by an AI, Korbi.
Back in 2017, Iulian Serban, Ekaterina Kochmar and Ansona Ching decided to work on fixing the "broken" education system. Korbit Technologies was born. The three co-founders directed their focus on improving student engagement and the student's ability to use the knowledge in the real world. Research has consistently showed that having a private tutor leads to overall better engagement and a deeper knowledge of the material (here is one of the seminal articles: http://web.mit.edu/5.95/www/readings/bloom-two-sigma.pdf).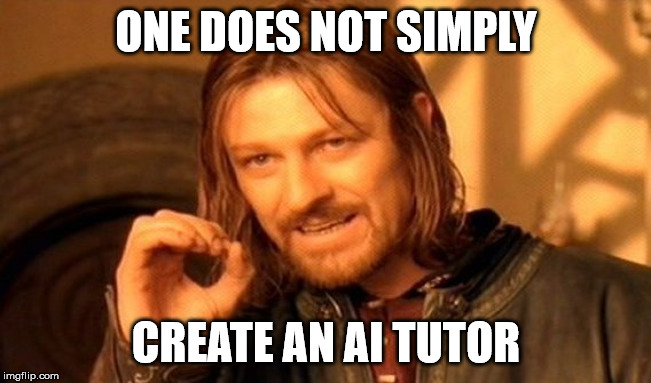 Creating an AI Tutor is Hard
The problem of scaling this private tutoring system has been on the minds of numerous scholars and industry experts for centuries and unfortunately, despite the fact that today's technology now allows us to have self driving cars and reusable rockets, the same outdated centuries-old education system is used in classrooms all over the world. Over the past few years, the team has created and tested a new way of learning: intelligent tutors powered by artificial intelligence. Korbit's mission is to democratize education and allow everyone to have a personal tutor.

"It's great to see machine learning being applied to solve major real-world problems. Korbit's mission to democratize education is a very important one, and I'm excited to help them achieve this monumental goal!." Yoshua Bengio, Scientific Director of the Quebec Artificial Intelligence Institute
Meet Korbi
Creating an intelligent tutor is not easy. Where does one even start such an odyssey? This approach at learning is so new, one is unfortunately faced with a myriad of options. The first step was to assemble a dream team of top researchers. Luckily, Iulian is a PhD candidate at Université de Montreal and his research is focused primarily on dialog systems and natural language processing. His work has been cited in numerous publications and articles and he has worked closely with top researchers in the field like Yoshua Benigio, Joelle Pineau, Laurent Charlin and Aaron Courville through a close collaboration with MILA, the Quebec  Artificial Intelligence Institute. Korbit now has 8 employees with extensive experience in machine learning operating from Montreal, The Philippines and the UK.
This research and advisorship have led to the creation of Korbi. The AI-powered tutor is a state of the art machine learning system that creates a profile of each student through a continuous assessment of every interaction as well as understanding the student's learning preferences. Korbi is able to personalize the content through hints generation, creating interactive concept diagrams, rephrasing concepts and solving problems directly with students through interactive conversations. The days of passively watching lectures and selecting an obvious answer through a few multiple choice questions are over! The time has come for the AI tutors to transform education forever.

"Korbi is real-time interactive and personalized, which is known to make a big difference on learning outcomes and student motivation. The tutor is designed with machine learning algorithms in order to scale to thousands of subjects and millions of students." Iulian Serban, CEO & CTO at Korbit Technologies
The World's First AI Course Taught By Korbi
Korbit has taken the first step in line with its mission to democratize education by focusing specifically on the basics of Artificial Intelligence. This technology is already disrupting many industries and will have a huge impact on the lives of millions of people all over the world in the following years. The company has created a course on the basics of machine learning taught by Korbi, the AI-powered tutor, with lectures from world renowned professors from MILA. The syllabus covers an introduction to machine learning, introduction to neural networks, training neural networks and convolutional and recurrent neural networks. Anyone can enroll for free in the 4-week online course here → korbit.ai/machinelearning. You can also follow the discussion on social media under #MLwithKorbi.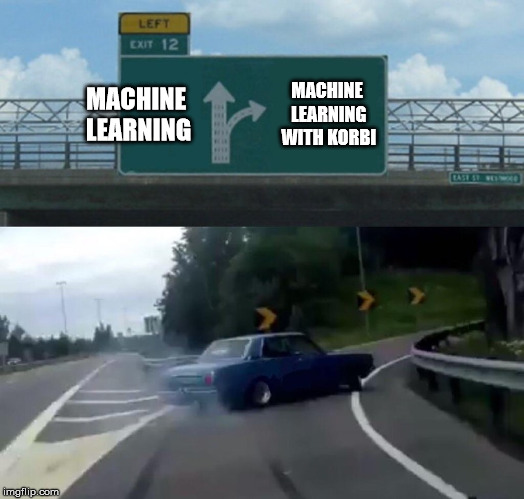 Montreal Ed-Tech and AI Networking – LAUNCH EVENT @Notman House
In light of the machine learning course launch, Korbit is also hosting a networking event at Montreal's startup community hub, Notman House, on Friday May 24 from 6-8:30PM. Tickets are free of charge but space is limited, reserve your ticket here →.